Print-on-demand (or POD) is an order fulfillment method where items are printed as soon as an order is made, often, and in our case—without order minimums.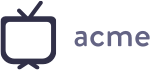 50+ print labs in 10+ countries
Embroidery-on-demand
Find your favorite embroidery products to design and sell under your brand. From embroidered shirts to beanies and jackets—your ecommerce store will never be empty.
All-over print possibilities
Make your boldest design dreams a reality with all-over print (AOP) products. Your design is printed on fabric before it is cut and sewn into anything from shirts and leggings to backpacks and bean bags.